FEATURE HIGHLIGHTS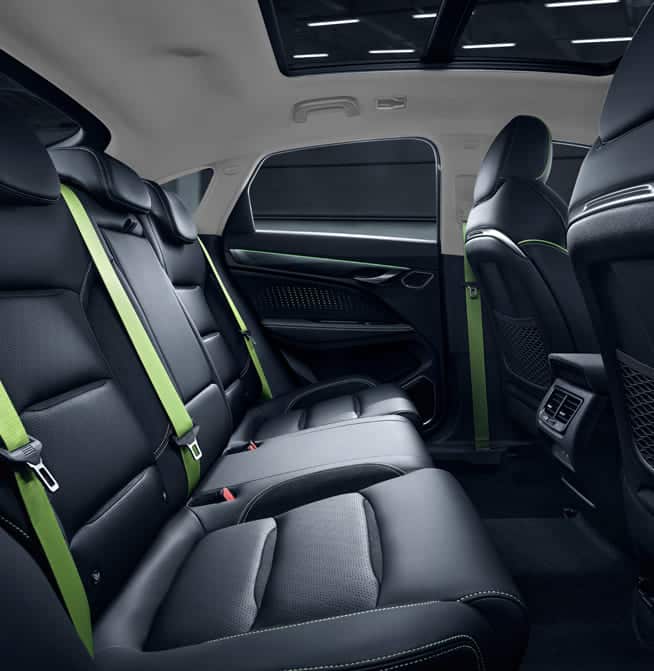 CMA Safety
Tugella's overall advanced high-strength body structure and new design dramatically improves passive safety. The New Tugella boasts Head & Neck Protection Seats and highest safety scores in authoritative safety tests in China, the United States and Europe.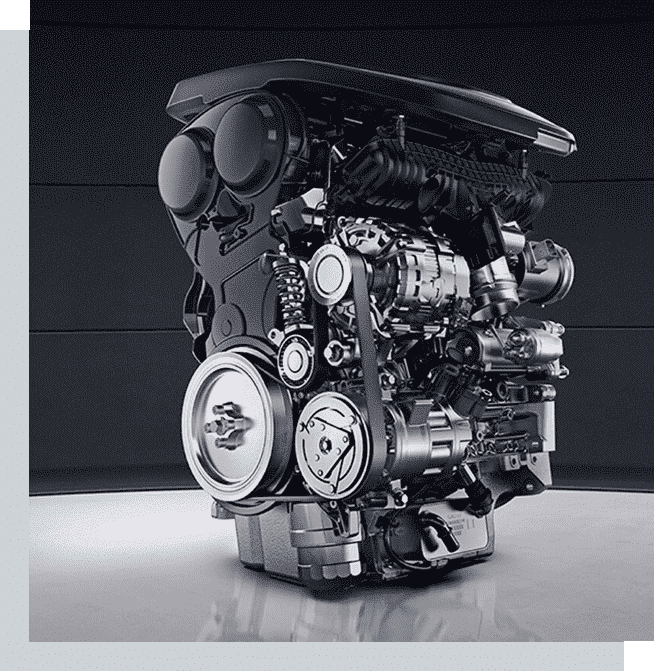 CMA Reliability
Tugella has surpassed the global Auto Industry Reliability Verification standards, derived from performance tests conducted in 57 environments.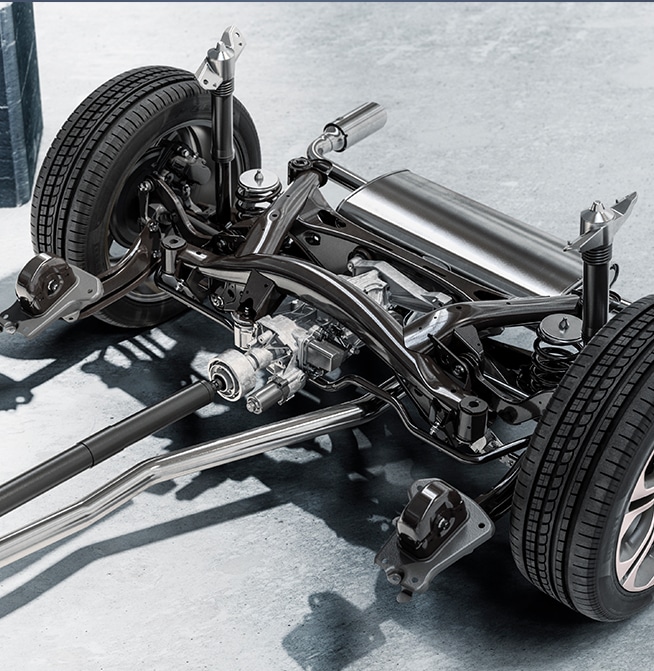 CMA Quality
CMA defines a higher standard for luxury quality through the selection of the world's top luxury brands for materials and processing technology.
TUGELLA 360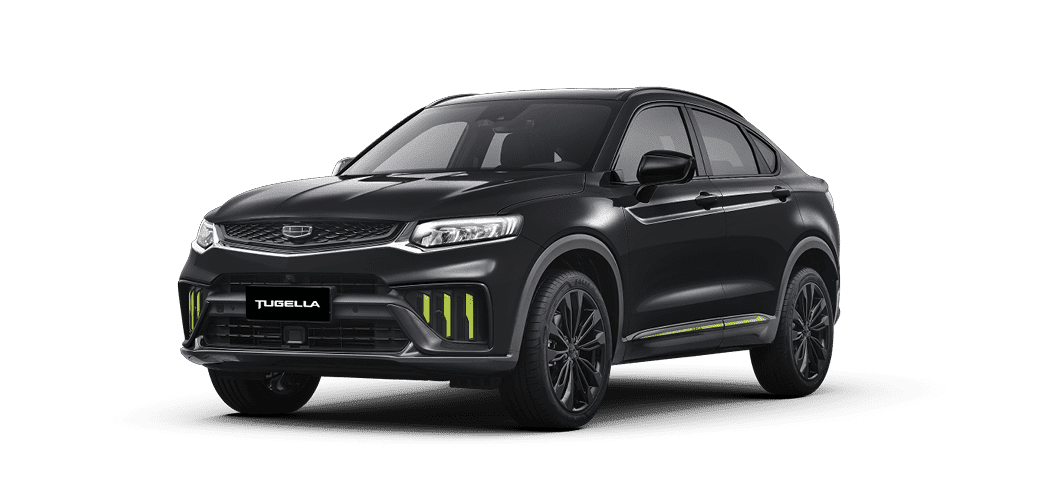 2.0TD

Engine Type

AT/8 SPEED

Transmission

210

Max speed(km/h)

54

Fuel tank capacity(L)
Power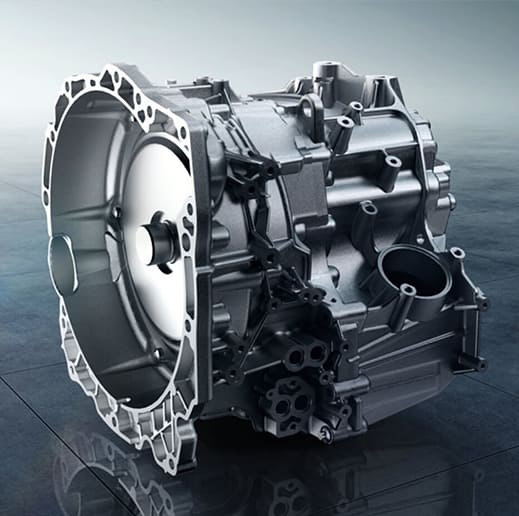 Unrivalled Performance & Technology
Tugella is backed by 2.0-litre turbocharged four-cylinder direct-injection engine providing a power output of 238hp and torque of 350nm. Its Aisin 8-speed automatic transmission and BorgWarner's fifth generation 4WD system, ensures superior road handling through even distribution of power between its axles. This sophisticated combination of powertrain and chassis technology enables the Tugella to accelerate from 0 to 100km/h in just 6.9 seconds for a thrilling driving experience.
Exterior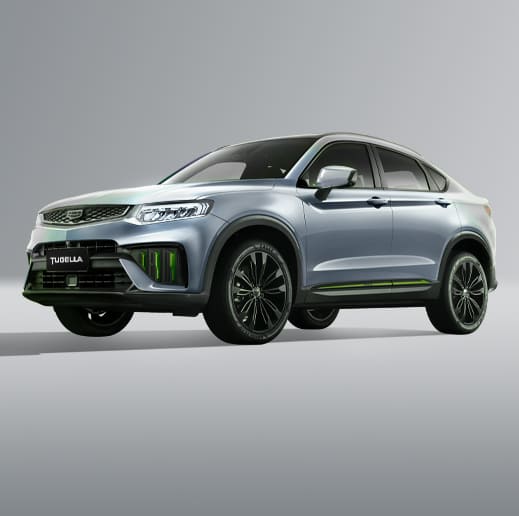 Coupe Design "14 ° Fastback Design"
Tugella elegance and superior aerodynamics are the result of the 14-degree golden ratio unbroken roofline extension from the top of the windshield down to the tail of the car.
Interior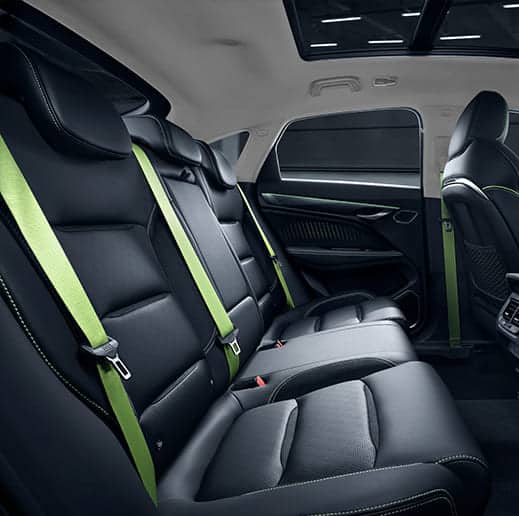 Outstanding Driver & Passenger Comfort
Tugella boasts an impressive list of driver and passenger comfort features to provide a premium driving experience.
Safety and Technology
Safety Features
Safety is Geely's first and foremost concern. It is a value that lies in the heart of our brand and to show our commitment to safety. We have set a goal for ourselves to make the safest car not only for our drivers and passengers but also for pedestrians. This includes collision avoidance assistance systems, traffic warning notifications, alerting the driver of potential obstacles, and assistance in leaving and maintaining the driving lane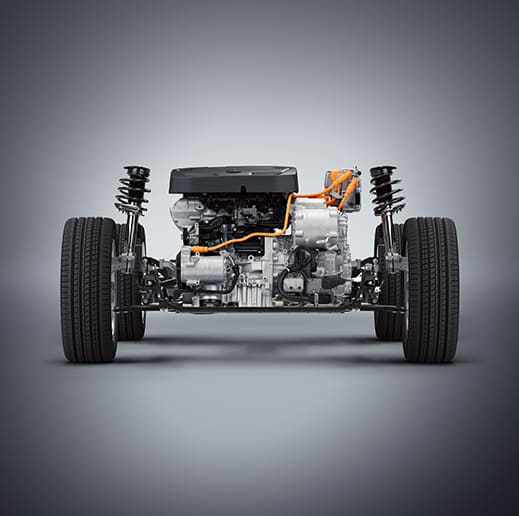 SPECIFICATION
| | | | |
| --- | --- | --- | --- |
| | Luxury GL 4WD | Flagship GF 4WD | Ultimate GF 4WD |
| MSRP | QAR 99,900 | QAR 113,900 | QAR 119,900 |
| Dimensions L W H mm | 4605 * 1878 * 1643 | 4,605 * 1,878 * 1,643 | 4605 * 1878 * 1643 |
| Wheelbase mm | 2700 | 2700 | 2700 |
| Gear System | 4WD | 4WD | 4WD |
| Fuel Tank Capacity L | 54 | 54 | 54 |
| Engine | 2.0TD | 2.0TD | 2.0TD |
| Displacement cc | 1969 | 1969 | 1969 |
| Maximum power hp rpm | 238 / 5500 | 238 / 5500 | 238 / 5500 |
| Maximum torque N.m rpm | 350 NM | 350 NM | 350 NM |
| Fuel consumption km/l | 14.1 | 14.1 | 14.1 |
| Maximum speed km h | 210 | 210 | 210 |
| Emission standard | EURO 5 | EURO 5 | EURO 5 |
| Transmission | 8AT | 8AT | 8AT |
| Lane Change Assist (LCA) | --- | YES | YES |
| Blind Side Detection (BSD) | --- | YES | YES |
| Rear Collision Warning(RCW) | --- | YES | YES |
| Length * width * height (mm*mm*mm) | 19 inches | 20 inches | 20 inches |
| Minimum ground clearance (mm) | --- | YES | YES |
| Trunk capacity (L) | --- | YES | YES |
| Drive mode (Normal/Sport/Eco | --- | YES | YES |
| Mcpherson type suspension | --- | YES | YES |
| Electronic lens adjustment | --- | YES | YES |
| Electronic side-mirror folding | --- | YES | YES |
| 195/55 R16 | --- | YES | YES |
| 205/50 R17 | 8 | 8 | BOSE 12 |
| Shark fin roof antenna | --- | --- | YES |
| Manual center mirror dimming | --- | YES | YES |